Pioneer
Pioneer AVH-310EX 2-DIN Car In-Dash DVD Bluetooth Receiver w/ 6.8" Touchscreen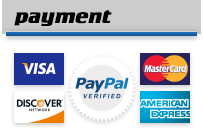 Pioneer AVH-310EX 2-DIN Car In-Dash DVD Bluetooth Receiver w/ 6.8" Touchscreen
BRAND NEW

PIONEER AVH-310EX

Double DIN Car Video In-Dash CD DVD Bluetooth Multimedia Receiver with 6.8 Inch Touchscreen Display

General Features:
Detachable Face Security: Fixed
Remote Control: Optional
Multi-Language Display: English, Chinese (Simplified), French, Spanish, Portuguese
2006 CEA Compliant: Yes
Package Dimensions: 11.1" L x 9.8" W x 6.4" H
Weight: 4lbs
Display Features:
Screen Size/Aspect Ratio: 6.8"/16:9
Resolution: WVGA (800 x 480)
Touchscreen: Clear Resistive
LED Backlight: Yes
Display Off Mode: Yes
Color Customization: 5 Display Colors, 112 Key Colors
Display Customization: 2-Backgrounds
Dimmer Setting (ON/OFF): Yes
Brightness Control: Yes
Bluetooth Features:
Built-in Bluetooth®: Yes
Hands-Free Profile (HFP): HFP 1.6
Audio/Video Remote Control Profile (AVRCP): AVRCP 1.5
Advanced Audio Distribution Profile (A2DP): Yes
Secure Simple Pairing (SSP): Yes
Dual Phone Connection: Yes
Tuner Features:
Presets: 18 FM, 6 AM
Best Station Memory (BSM): Yes
Local Seek Tuning: Yes
RDS: Yes
Supertuner® IIID: Yes
Smartphone Integration:
Android™ Music Support: Yes
Digital Media Playback:
CD/CD-R/RW Playback: Yes
MP3 Audio Playback: DVD, CD, USB
WMA Audio Playback: DVD, CD, USB
AAC Audio Playback: DVD, CD, USB
WAV Audio Playback: DVD, CD, USB
DVD/DVD-R/RW/DVD-Video Playback: Yes
MPEG-1 Video Playback: DVD, CD, USB
MPEG-2 Video Playback: DVD, CD, USB
MPEG-4 Video Playback: DVD, CD, USB
AVI/DivX Video Playback: DVD, CD, USB
WMV Video Playback: USB
JPEG Photo Slideshow Viewer: USB
Audio Features:
RCA Preouts: 3 (2V)
Built-in Amplifier: MOSFET 50W x 4
Easy EQ (EEQ) Preset Equalizer: Yes
Customizable Graphic Equalizer: 13-Band
D/A Converter: 24-Bit
Time Alignment (CD-MC20 required): Manual
Crossover Network: HPF/LPF
Subwoofer Control: Yes
Loudness: Yes
Listening Position Selector: Yes
Expandability:
USB: Single, Rear (1.5 Amp)
AUX Input: Rear
Back-Up Camera Input: Yes
Wired Remote Input: Yes
Composite Video Output: Yes
USB Direct Control for iPhone®: Yes
Payment
Payment should be made within 24 hours. After that we will put the item back for sale. We would try to accommodate late payers but  cannot guarantee we would be able to ship for such late payments.
All Amounts in US dollars .
We accept paypal.
All major credit cards can be used to make payments via paypal
Texas residents pay a sales tax of 8.25% on total order value
 
Shipping
We reserve the right to use the carrier of our choice
Shipping within continental USA is Free for street addresses unless otherwise specified.
If you give a PO box address we may have to charge additional amount.In that case we shall contact you. Besides cost it is likely to delay the order. Hence we would request you to provide a street address.
Non Continental US -Hawaii,Alaska,Virgin Islands ,Peurto Rico and APO addresses, may  have to pay a shipping and handling cost depending on the weight of the product .That would be included in the checkout.But if for some reason it is not we would send you a paypal link for the same.
We do not allow pick up of orders
We are the internet arm of a wholesale business and the inventory between our brick and mortar and internet business is common. While this is the reason for us to to be able to offer excellent deals that also can be the reason for us to be out of certain items albeit very rarely. While we do endeavor to ship the product asap there could be times we are out. In those rare cases we would email the buyer and give the option of waiting till new shipment arrives or getting a full refund. We shall claim the ebay fees by filing a mutually agreed to cancel transaction claim .We request you to keep in mind the above while bidding.
For International orders:
 customers need to specify the insurance they need.
We are not responsible for customs ,duties and brokerage
 
Returns
Pioneer speakers and woofers ,Infinity products and Remanufactured products are sold as is .If any return is mentioned in the listing this clause overrides that.
New products other  than those mentioned above can be returned till 30 days. The serial no. of the returned product  has to match our records.
You would have to contact us for a Return Authorization. You would have to send back the product  with the RMA on the packing box.Faliure to do so would delay the processing of your return.
There would be a 20% restocking and deduction of shipping cost for all returns.
All returns would have to be returned in the original box with no parts missing. In case of missing parts an additional amount equivalent to the cost of the part would be deducted. All packaging material, manuals, warranty cards and all else that came with it needs to be returned.
Please pack the product to be returned in another box.If the company box is sued to return we would have to deduct an amount based on what the recoverability of the product cost is reduced by.
We cannot take back products with a broken screen.
The above does not cover abused, blown or damaged by improper installation, water damaged, dropped products.
All products we sell require professional installation. Self installation voids the warranty if any. We may require receipt of professional installation/bench Test report to establish it was professionally installed and the issue was with the product and not installation.
Most companies provide repair warranty for previous years models and not exchange warranty. If a company provides repair warranty we too shall provide only repair warranty.
Buyer is responsible for shipping costs incurred for returning products back for refund or exchange
Claims of any sort should be lodged within 24 hours of receipt. No claims shall be entertained thereafter.
 


The complete eBay Selling Solution.